Cashing in on Your Wardrobe- The Strategy Behind Clothing Re-Sale and Recycled Fashion
Re-selling my pre-loved clothing has been a part of my life since my early teenage years. I grew up in Tucson, Arizona the home of Buffalo Exchange. Their flagship store is located on the edge of the neighborhood where I grew up. As I continue to incorporate re-sale fashion into my shopping routine, I have become a self-proclaimed master of the fashion re-sale system; now I go to sell clothes every two months and I never leave with less than $100 in cash. This guide will help you to incorporate re-sell fashion into your life and 'cash' in on all of its wonderful benefits!
The Benefits:
Re-sale fashion is one of the most sustainable industries within the fashion realm. As fashion waste continues to grow, so do the environmental and humanitarian hardships associated with the industry. An estimated 1 million tons of fashion waste is discarded each year*. When you buy, sell or trade your clothing through a re-sale or consignment shop you are promoting a culture of thoughtful consumption. By actively recycling within the fashion industry you are helping to reduce textile waste.
One amazing benefit to re-selling your fashion is giving yourself an opportunity to de-clutter your closet and invite a new energy into your space. If you have clothing in your closet that you haven't worn for months, something you've never worn or only worn once, or even things you don't remember buying - it's time to let it go and begin making more responsible consumer decisions. Let someone else love the clothes you weren't able to. They will always carry a little bit of you with them on their next adventure!
Another benefit is that most re-sale shops are for-profit organizations, thus they tend to be picky when it comes to what they buy and sell. This means that they are looking to purchase high quality, unique, brand name or designer label clothing-- just like you.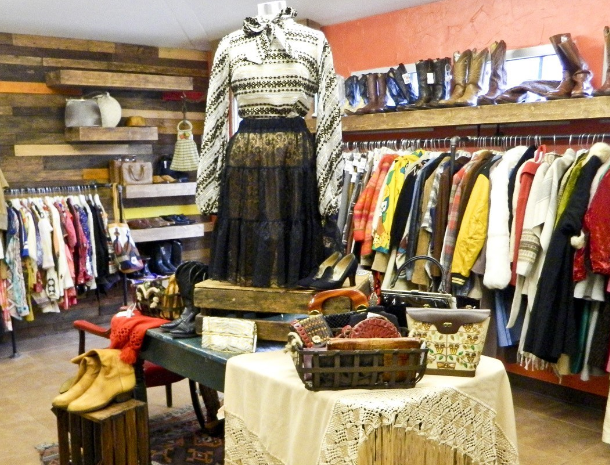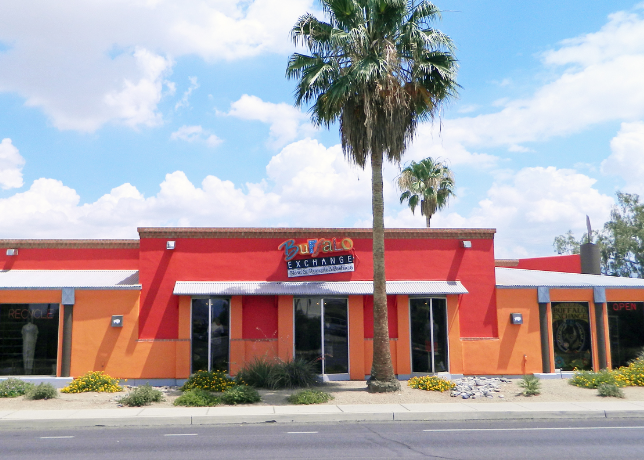 A Recycled Wardrobe:
The best part of a recycled wardrobe is that it allows you to be totally unique and leaves you feeling guilt-free. You can wear your purchases with extra confidence and pride when they come from a place of conscientiousness, love and understanding. There's something special about wearing clothing that someone else wore before you. You share in the story of the garment and it's adventures. It takes great individualism and personal style to create a wardrobe from miscellaneous pieces of re-used fashion. The big box retailers of today create outfits for us and tell us what clothes to wear and how to wear them. The truth is, there are no rules when it comes to how a person should dress. The definition of style is: characteristics or elements combined and expressed in a particular (often unique) and consistent manner*. Style is supposed to be distinctive and fun, a showcase of ourselves as individuals, an expression of our innate human creativity.
Selling- The Basics:
Put in the extra time to remove stains, wash, or steam/iron clothing before bringing it in to sell. Clothing with pilling, stains, wrinkles, dirt, or signs of over-wear will not be bought.
Buyers want unique trend right items or classic pieces that will never go out of style. Yes, flannel shirts are trending, but they aren't unique. Chances are if you are trying to sell a basic flannel in fair to good condition to a re-sell shop the buyer will pass because they already have plenty of stock in flannels. On the other hand, bring in a unique suede mini skirt with fringe and you've hit a home run!
Seasonality is very important. We tend to want to rid ourselves of seasonal items once the season is over. But bringing a New Year's dress to a re-sale store after the holiday, or a coat at the end of winter simply won't pay off. The store has already missed the peak selling for that item, and they're already moving on to the next season. If you're new to the re-sale world I suggest a re-sale roundup 4 times per year- once at the beginning of each season. If you find yourself heading to sell your clothes at the beginning of summer, make sure your bags are loaded with summer appropriate clothing.
The Re-Sellers- Know Before You Go:
Know the buyback structure of the store you are selling to. Buffalo Exchange, for example, offers sellers 50% of the selling price in store credit or 35% of the selling price in cash. I walk around and shop while the buyers look through my bags. If I find something I want to add to my wardrobe, I use the store credit and take what's left in cash. Some re-sellers don't have such a flexible structure. For example, many re-sellers offer less than 35% in cash, some don't offer cash as an option at all, and some don't offer store credit as an option.
Know the stores overall aesthetic- who is the customer and what type of clothing do they carry? Residing in San Francisco, I am lucky to be in a thrift, vintage and re-sale sanctuary. To help explain this strategy, let's talk about three of the biggest re-sale shops in San Francisco: Wasteland, Buffalo Exchange, and Crossroads Trading Co., all of which operate in locations within a few blocks of each other on the world famous Haight Street. How are all three able to thrive in such close proximity? Simple, they each have a very different aesthetic. Wasteland has roots in Los Angeles and has a huge selection of designer re-sale, vintage, men's and also a curated selection of new collections. Wasteland is the most 'picky' of the three stores, so I always start there. Next, I hit up Buffalo Exchange. Buffalo buys very seasonally appropriate, their buyers have a clear idea of the needs in the store and they have a good eye for unique. My last stop will be Crossroads Trading Co. Crossroads has the lowest retails of all three stores, thus you get less money for your pre-loved items. Crossroads seems to be the least picky and they go for items more widely accepted in fashion rather than for the extremely unique and hip styles.
Know when to go. Time is money, and waiting in line for an hour only to be told your stuff isn't good enough is a waste of time. The worst time to sell to a re-sale shop is on the weekends. If you can't go during the day on a weekday (prime time), try to go on a weekday evening close to when the store closes. Research the store's buying hours before you go. Some re-sale shops buy for only a few hours each day or may even restrict buying to a few days per week. If you absolutely must go on the weekends, go on Friday night or try to be the first person in line when the store opens on Saturday or Sunday.
Next Level Tips and Tricks:
Don't take it personally. If the store doesn't buy anything from you or if you aren't offered as much as you think your stuff is worth, try not to get upset over it. I have walked away from a buying counter many times after being told, "Thanks for coming in, you have great stuff, but we didn't find anything today."
Try, try again! Keep the items that weren't bought this time around and bring them back next time. Keep a re-sale bag in your closet and just add to it. Buyers are people and their taste levels differ, you never know what will inspire or interest someone. Additionally, the needs of the stores change over time- keep trying!
Don't forget footwear and accessories. Re-sale stores also buy tons of handbags, sunglasses, jewelry and shoes. Handbags and shoes especially can be high ticket and offer you a nice cash pay out.
Trends are cyclical. If you're a thrift or yard sale shopper with a good eye for style, keep your eyes open for cheap designer or vintage finds that you can sell at re-sale shops. Sometimes those $2 yard sale shoes that mimic a returning trend can make you cash profit at a re-seller.
Re-sale Apps make it even easier. There are a wealth of online re-sale apps and websites that allow you to operate your own re-sale store- on your terms! Poshmark, Tradesy, Vinted, and Threadflip are some of the hottest clothing re-sale apps giving you the platform to launch a successful side hustle using many of the same tricks mentioned above.